Posted: May 11, 2021
In this CBS article, Allie Buchanan from Davey's Windsor, Ontario, office talks about an 'alien-like' fungus and if it's harmful to your trees or not.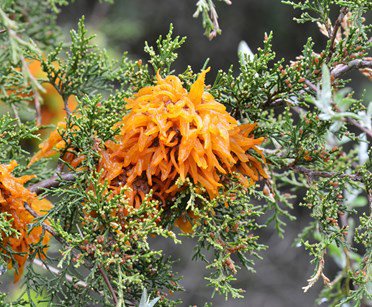 It may look like an alien from outer space — but it's not as scary as it seems. 
CBC reporter Kaitie Fraser spotted this strange jelly-like substance in her aunt's backyard, growing on a cedar tree. In fact, her aunt said, when she first saw it, it looked like orange flowers at a distance. But when she started to approach it, it looked more like clumps of gummy bears.
So what took over this tree? According to Alexandria Buchanan, district manager for The Davey Tree Expert Company of Canada in Windsor, it's a common problem.
"We see this a lot. It's called apple cedar rust," said Buchanan.
It's a type of fungus, she added, that's often found on junipers, according to Buchanan, adding it's "incredibly alien" in its appearance.
To learn more about this fungus, click here.