Posted: May 06, 2019
Kent, Ohio – The Davey Tree Expert Company is proud to announce the promotion of Jason Evans to operations manager, Western operating group, Residential/Commercial (R/C) services.
Over the past two years, Evans has been the market manager of the Western operating group, the largest operating group in the R/C service line. In his new position, he will collaborate with Andrew Ferguson, vice president, Western R/C operations.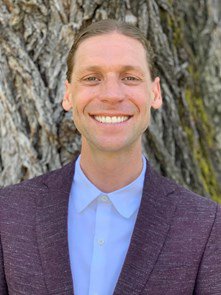 "Jason's a compassionate leader. In his new role, he will explore how we can further excel at providing the best services to our clients and find innovative ways to actively engage our employees," said Jed Day, vice president and general manager, Western R/C Operations. "I'm confident that he will light the path for our next generation of tree care professionals in the West."
After joining Davey in 2006 as an accelerated sales trainee, Evans was promoted to sales arborist in 2008 and then to assistant district manager the same year, both in the San Francisco R/C office. He was promoted to assistant district manager of the Menlo Park, California, R/C office in 2010 and was promoted to district manager a few months later. In 2011, Evans became district manager of the East Bay, California, R/C office.
Evans is a former member of the Davey President's Council, which brainstorms and researches new ideas related to the company's operations and presents them to senior management for review and consideration for implementation. He also served on Davey's district manager client experience council.
In 2008, Evans graduated from the Davey Institute of Tree Sciences (D.I.T.S.), which is Davey's flagship training program in biological sciences, safety, tree and plant care and management techniques. He is an International Society of Arboriculture Certified Arborist® and holds a California Qualified Applicator License (QAL). Evans is also bilingual and speaks Spanish. He attended Utah State University and studied ornamental horticulture. 
With nearly 9,500 employees throughout North America, The Davey Tree Expert Company provides solutions for residential, utility, commercial and government clients. Rooted in research, the company's vision is to achieve balance among people, progress and the environment. Tree experts since 1880, Davey provides diversified tree services, grounds maintenance and environmental services. Celebrating 40 years of employee ownership, Davey is one of the largest employee-owned companies in the U.S. and is headquartered in Kent, Ohio. Want to join us? Discover your Davey career, and apply today.