Posted: April 28, 2021
In this WBNS 10 article, Chris Ellwood from Davey's Columbus office discusses how trees can be affected by snow in the spring and how you can protect them.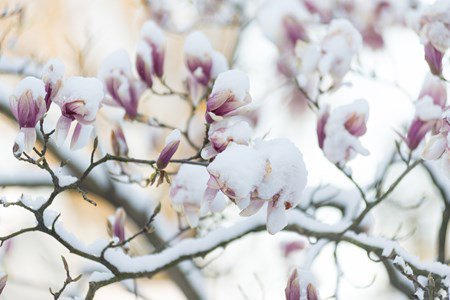 From measurable snow to below-freezing temperatures to sunshine and temperatures above 80 degrees, our weather has seen some big ups and downs in the past week.
The drastic changes in the weather not only put our flowers and plants at risk but also, our trees.
Chris Ellwood, District Manager at The Davey Tree Expert Company in Westerville, Ohio said that depending on your tree, it may have been affected from the cold weather last week. 
To read Chris' advice about protecting your trees after snow and cold weather this spring, click here.